Kip Cates
Tottori University
Kip Cates is active in the field of global education and language teaching as a writer, speaker and teacher trainer. He has an M.A. in Applied Linguistics from the University of Reading, England and is professor emeritus at Tottori University. He's a founder and past chair of JALT'S Global Issues SIG and edits its quarterly "Global Issues in Language Education Newsletter". He's also the founder of the Asian Youth Forum (AYF), an occasional guest speaker on Peace Boat and writes essays for English learners for the Japan Times. He has worked, lived or travelled in 50 countries and speaks 9 languages.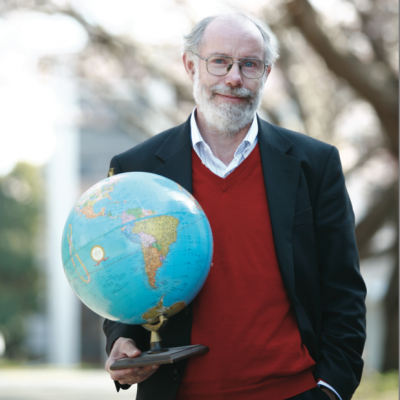 ---
Sessions
Sun, May 16, 14:30-15:15 JST
English language educators often emphasize the role of English as a global language to their learners. However, most EFL students know little or nothing about another global language – Esperanto. Esperanto is a unique artificial language created to promote cross-cultural communication, international understanding, global citizenship and world peace. It was invented in the year 1887 by Ludwig Zamenhof as a simplified, neutral language designed to foster communication between people of different backgrounds. At present, there are National Esperanto Associations in 70 countries and up to 2 million Esperanto speakers worldwide. This session will argue that teaching EFL students about Esperanto, its history and ideals can promote linguistic awareness, foster critical thinking about language and inspire students with the potential that languages have for promoting peace. The presenter will introduce activities from a college EFL teaching unit he designed that has students learn about the origins of Esperanto, study Zamenhof's humanitarian ideals, learn about the global community of Esperanto speakers, try out the Esperanto language and discuss issues of language, peace, power and equality. Participants will be provided with a rich variety of handouts, bibliographies and resources for teaching about Esperanto.