Andrew Reimann
Aoyama Gakuin University
Andrew Reimann is an associate professor and language program coordinator in the English Department at Aoyama Gakuin University in Tokyo. He has a PhD in applied linguistics, focusing on intercultural communication and materials design. He teaches classes on comparative culture and intercultural communication. His research interests include raising cultural awareness, communication strategies, and media literacy. Recent publications include Culture Studies Handbook, Culture in Context (Intergraphica Press, 2016) and Humor for Cross Cultural Analysis (TESOL, 2017).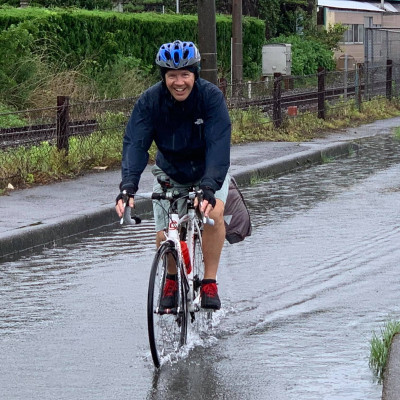 ---
Sessions
The main goal of language learning is undoubtedly social. We all have a strong desire to connect with others in meaningful ways, sharing experiences, exchanging information, or collaborating. Apart from language skills, connecting with others in meaningful ways requires intrinsic motivation, self efficacy, social and emotional intelligence as well as other traits or states that make up interpersonal competence (Spitzberg, 1989; Goleman 2006). This presentation will discuss key issues affecting relationship building and communication in the modern classroom through demonstrating activities and strategies for improving interpersonal skills and meaningful connections in both early and higher education contexts. These include storytelling, collaborative video projects and interactive presentations, all of which can help to provide learners with opportunities to develop empathy, self-awareness, active listening, critical thinking, assertiveness, sensitivity, and tolerance of differences. With the rise of online learning, social media-based interaction, and social distancing norms, making 'real' connections with others is becoming increasingly rare and difficult. By using relationship-building strategies to become better communicators, learners can develop multiple competencies and a multilevel awareness needed for making meaningful and interpersonal connections.
As learner needs become more apparent, diverse and complicated, teachers' resources and strategies need to reflect these changes. The Act for Eliminating Discrimination against Persons with Disabilities (2016) mandated the provision of equal educational opportunities for all learners, including those with special needs. University education is no exception. JASSO (2020) reported that the percentage of students with special needs in higher education rose by 50% in the last five years. This increase has started to raise the awareness among language teachers of inaccessibility to resources and that their teaching methods need to be modified accordingly. Even as LMS and online learning have improved accessibility and moved towards the creation of a virtual 'barrier free' classroom, there remains a strong need for support and collaboration. This forum will relate individual stories and experiences to a needs analysis framework for the purpose of assessing contexts and sharing strategies and resources. By creating a support network and database of resources, experiences and expertise, educators can work together to address the diversity of needs reflected in today's classroom. The goal of this forum is to build on the establishment of an accessibility support network for language teachers and school administrators.
Creating equal educational opportunities for learners with disabilities was initiated by The Act for Eliminating Discrimination against Persons with Disabilities in 2016. JASSO (2020) estimates that the percentage of students with disabilities in post-secondary education has increased from 0.44% to 1.17% since 2014. Those students, however, remain under-supported in language education. Tonooka (2015) estimates that only 28% of university language classes offer support for students with disabilities in Japan. The Act of 2016 places responsibility of providing reasonable accommodation for learners with special needs on language teachers by merging their classes with those of non-disabled learners. This change has brought on a "destabilization in the practices of the typical teacher" (Goodley, 2014, p. 104) on one hand, and a shift in the notion of disability from impairment towards inaccessibility to learning resources on the other. This poster session will highlight various learning differences and a diversity of learner needs including communicative, physiological, and psychological differences in language classes. Presenters will share their insights into reconceptualizing accessibility in language learning. The goal is to facilitate discussions on raising awareness of how teachers can best support learners with special needs. Participants are welcome to share their experiences concerning accessibility in language learning.
The many developments in connectivity and access to information, combined with recent restrictions to face-to-face interaction and socialization, have created both challenges and opportunities for educators. As teachers, how do we continuously adapt and improve ourselves? How do we keep current on latest innovations, experiment with new methods or get inspired by new ideas? How do we find the time and energy to engage in activities or process information to enrich our lives and make us more well-rounded individuals? Personal and professional development is a key element of lifelong learning. This forum will highlight the self-improvement strategies of seven professionals. Presenters will share and describe the habits, routines, resources, practices and general hacks they use to gain knowledge, experience, and expertise in a variety of fields, professions, hobbies and interests.