Roger Palmer
Konan University, Hirao School of Management
Roger Palmer is the THT delegate leader for Kyrgyzstan (with Brent Jones). Besides Kyrgyzstan, he has taken part in THT seminars in Laos and Vietnam. He has also set up student and faculty exchanges in Indonesia, where he regularly assesses doctoral candidates, organizes conferences, and presents. His day job is teaching, but he tries to find the time to write textbooks.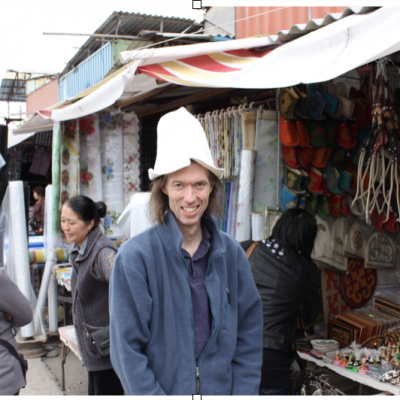 ---
Sessions
Sat, May 15, 16:00-16:45 JST
Teachers Helping Teachers (THT) works to help fellow educators and students in and around Asia. To accomplish this, THT provides teacher-training workshops that exhibit practical and teacher-friendly approaches to language education that are informed by current research in the field. This poster describes the activities of THT in Kyrgyzstan, Central Asia, where THT offers a series of workshops every September that are tailored to the needs of instructors in the Kyrgyz context. Topics addressed by the presenter include the state of teaching in Kyrgyzstan, our partnership with the English Teachers' Association (FORUM), our university host institutions throughout the country, suggestions for prospective participants, and what to expect from taking part. The presenter hopes that the information in the poster will inspire more Japan-based language instructors and researchers to involve themselves in opportunities to develop their careers through working with other educators in Asia.